The COH
Canto Online Hackathon | Chapter 1: Season 8 | Dates TBA
Join the Canto Online Hackathon for apps, infrastructure, and original work.
Launch Your Project
Canto is a permissionless blockchain with an EVM execution layer (Cosmos SDK) and core financial primitives, including its novel decentralized exchange, lending market, and unit of account (NOTE).In support of Canto's Free Public Infrastructure – a framework that advocates for DeFi primitives to be provided as public utilities, among other tenets – the COH similarly values projects centered on sustainability, authenticity, and creativity.
Access defi-native Mentors & Judges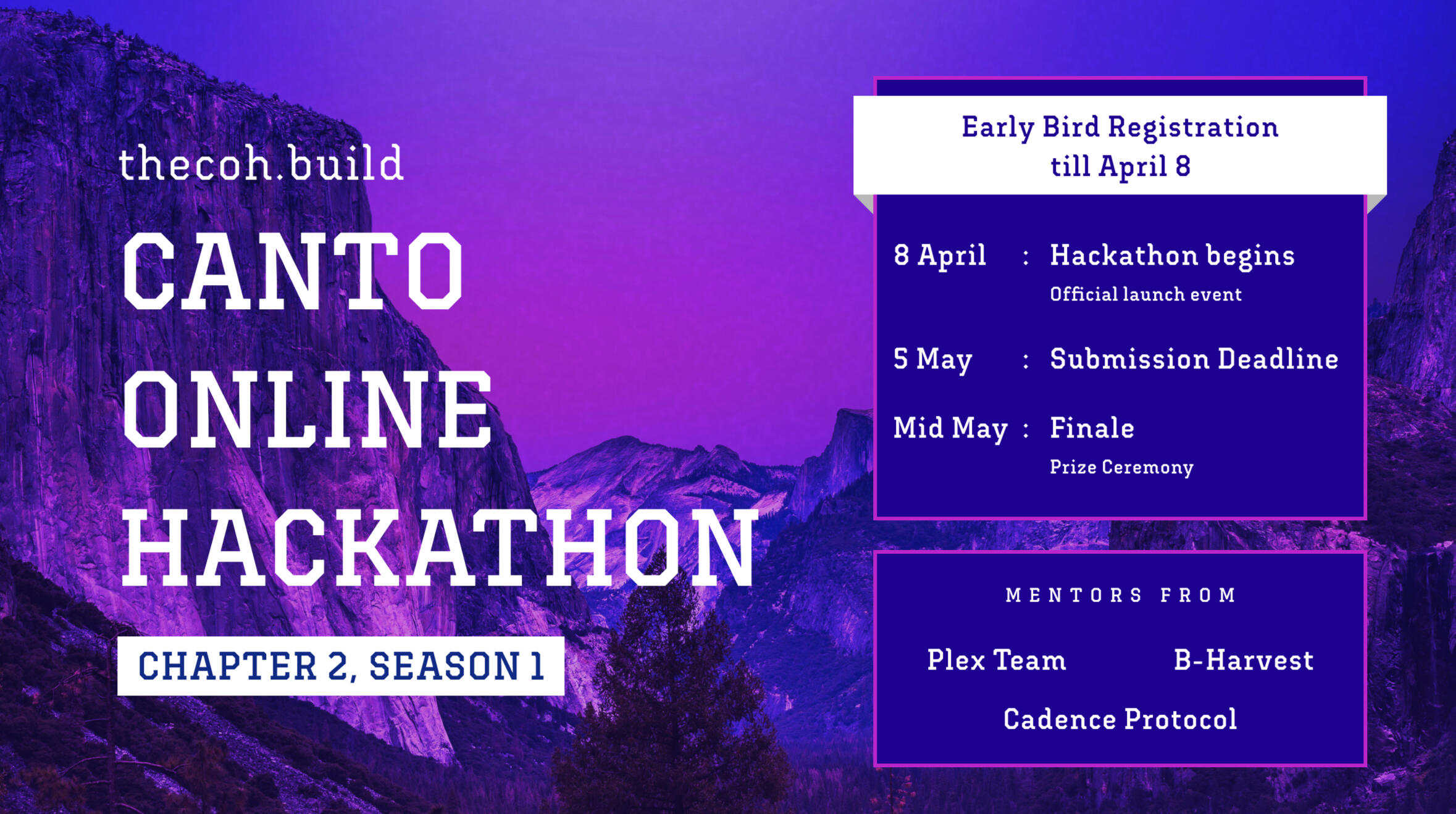 win up to 300,000 CANTO In Prizes
The overall winner will be awarded 100,000 CANTO while category winners will receive 40,000 CANTO. Teams earning the distinction of "notable build" will earn a share of a 40,000 CANTO rewards pool, split amongst all "notable builds."
Ecosystem Support & Growth – Analytics, Tooling, and sites for Canto awareness

NFTs – Collections that break new ground, and/or include experimental aspects.

DeFi – Projects that leverage Free Public Infrastructure and/or Contract Secured Revenue.

New Things – The most divergent ideas: games, DAOs, all things weird.
Ready to build?
The COH is open to developers, designers, creatives, growth hackers, communicators, and anyone that wants to build on Canto.
---