The COH
Canto Online Hackathon | Chapter 1: Season 8 | June 19 - July 21
Join the Canto Online Hackathon for apps, infrastructure, and original work.
Launch Your Project
Canto is a permissionless blockchain built with the Cosmos SDK that offers an EVM execution layer and core financial primitives, including a decentralized exchange, lending market, and unit of account (NOTE).Since launch, core development on Canto continues, spearheaded by the Canto Protocol Improvement Cluster (CPIC). Released earlier this year, Contract Secured Revenue (CSR) offers a new source of revenue for smart contract developers, while features yet to hit the chain include streamlined bridging and a native liquid staking protocol.In support of Canto's Free Public Infrastructure – a framework that advocates for DeFi primitives to be provided as public utilities, among other tenets – the COH encourages projects centered on sustainability, authenticity, and creativity.
Access defi-native Mentors & Judges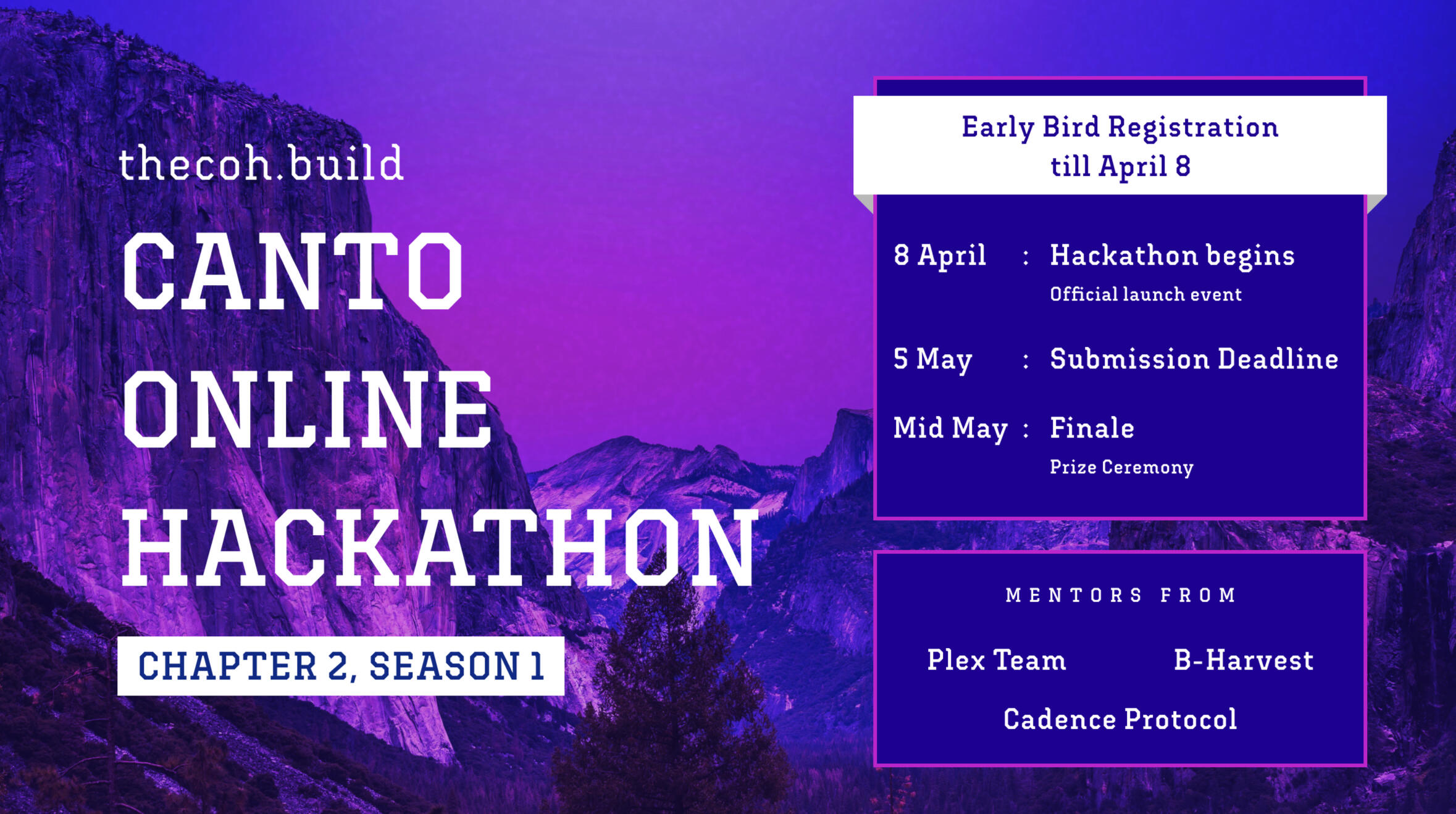 win prizes from a 300k CANTO rewards pool
Builders will compete for prize shares in a 300,000 CANTO rewards pool.Along with a change in building categories, this season rewards builders who launch on mainnet prior to submission close with doubled prize shares.Up to 5 projects will be awarded as Overall Winners, while judges may select one winning project for each of the following categories:
DeFi & Infrastructure – Apps that leverage Canto's Infrastructure, including its Free Public Infrastructure of DeFi Primitives and Contract Secured Revenue.

Original NFTs – Collections that require significant artistic effort and showcases unique, visually captivating, or culturally intriguing content.

Composable NFTs – Collections that introduce a new utility or use case that leverages Canto's DeFi ecosystem.

Experimental NFTs – Collections that break new ground, and/or include experimental aspects.
Ready to build?
The COH is open to developers, designers, creatives, growth hackers, communicators, and anyone that wants to build on Canto.
---